Peace on Earth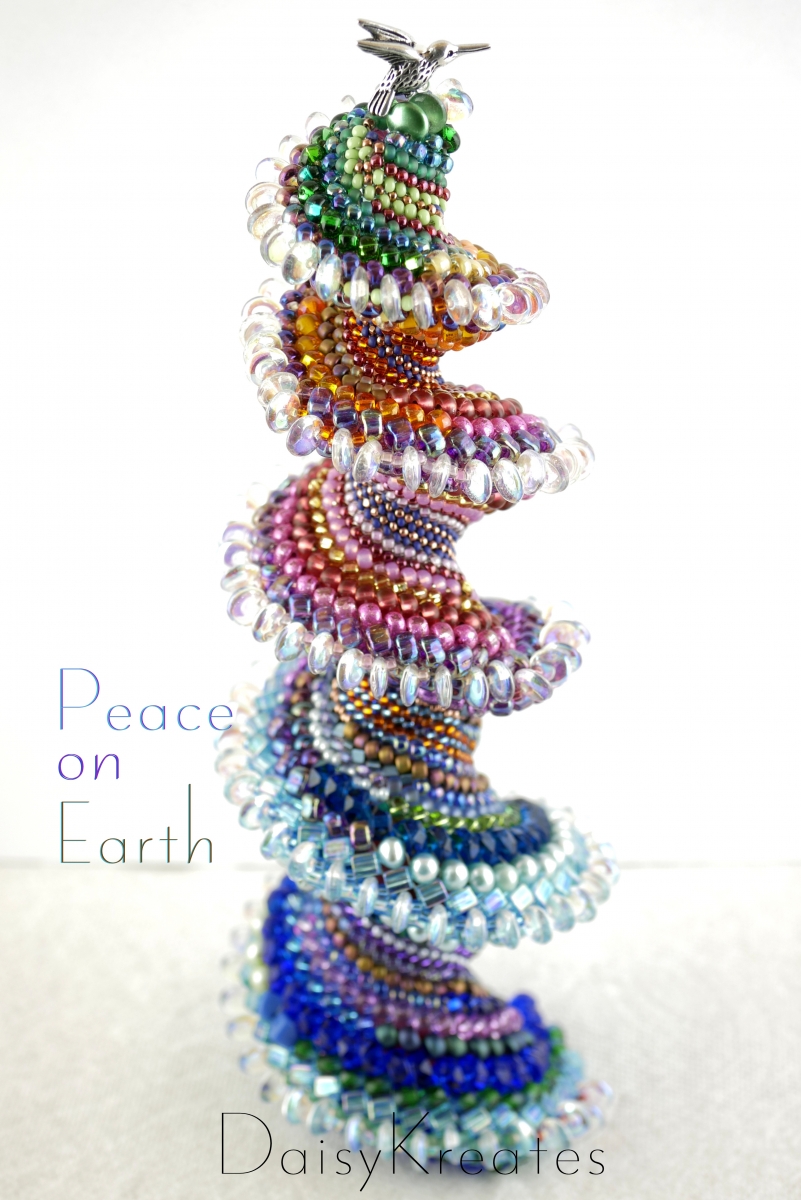 Eight years ago, when I was still fresh bitten by the chainmaille bugs, I made a chainmaille tree in six tiers of various sizes of chainmaille Whirlybird units, stacked together and topped with a hummingbird bead, a favorite of mine. A wish was made: Peace on Earth. From there on, each year I made a point to create a trinket, or keepsake, to continue my own tradition.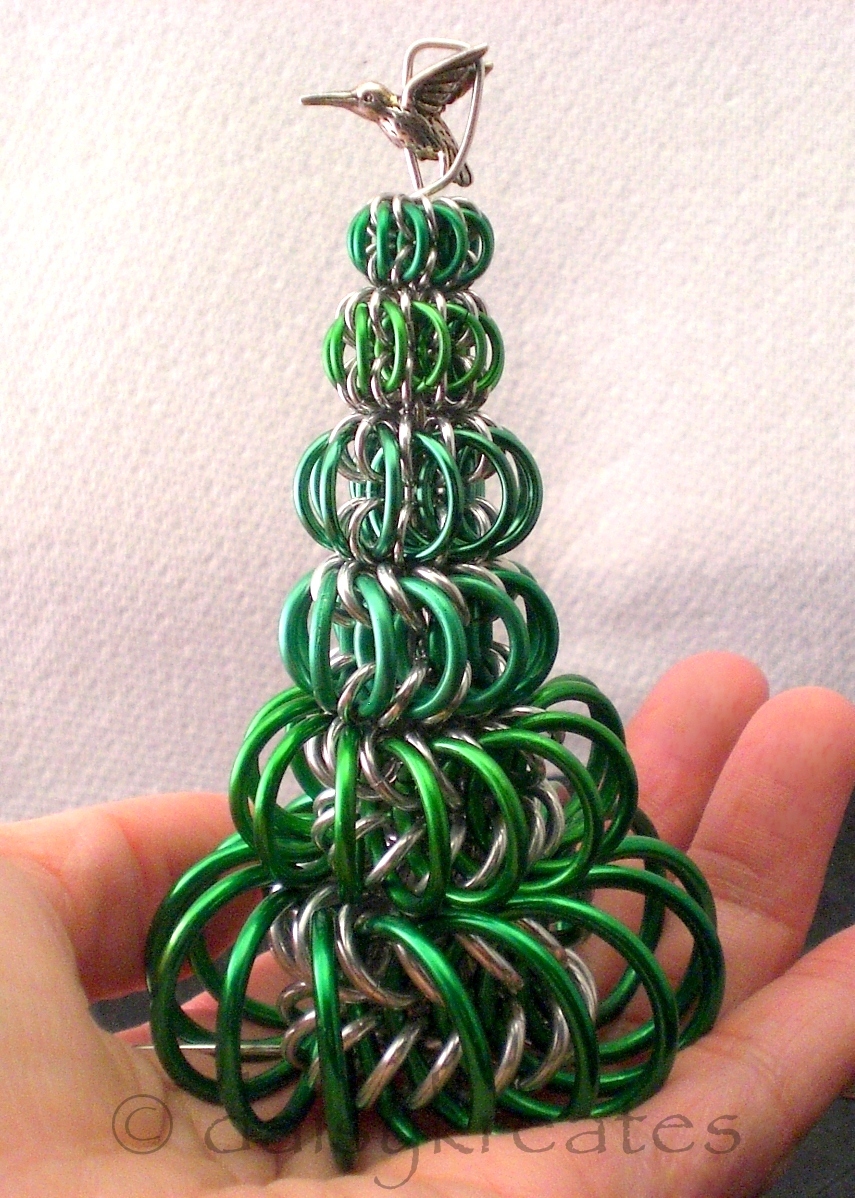 Then, life happens, things got crazy, I was running out of steam, feeling stuck, no creative juice, not to mention the year 2020... Until I ran into a couple beading websites, each dedicated to a new and exciting path that I had never thought of before. They opened my eyes on new applications and set my hands free to make new craft work with original designs. This multicolor beaded Christmas tree is my latest experiment! This is over 5 days of fun, with some frustrations when part of it had to be ripped out and redone with different sizes or colors of beads. But all in all, it is still well worth it!
I don't have a pattern for the beaded tree, but here are a few things I could share from this experiment:
The goal was to make a tree-looking Cellini spiral using whatever beads I have on hand; so I'm not stuck on just green beads; it doesn't have to be green to be on a tree; the more colors, the merrier!
Increases are not as easy as decreases, specially when increasing on the fly... So if possible, start from the largest spiral and decrease as the tree grows, so to speak...
Cube beads work well in Cellini sprials, to my surprise!
To increase/decrease by changing bead sizes, the length of a bead matters more than the width of a bead, although the width matters too, to a certain extend that is
When changing colors, keeping same colors together gives a more tidy apperance, it also makes more impact when viewed from afar. Yes, there is such a thing called "Controlled chaos"!
Most important of all, have fun if you are going to give this a try!
Wishing a peaceful holiday season to all! Looking forward to 2021...
Stay safe!