Chainmaille Quadratic Twin Necklace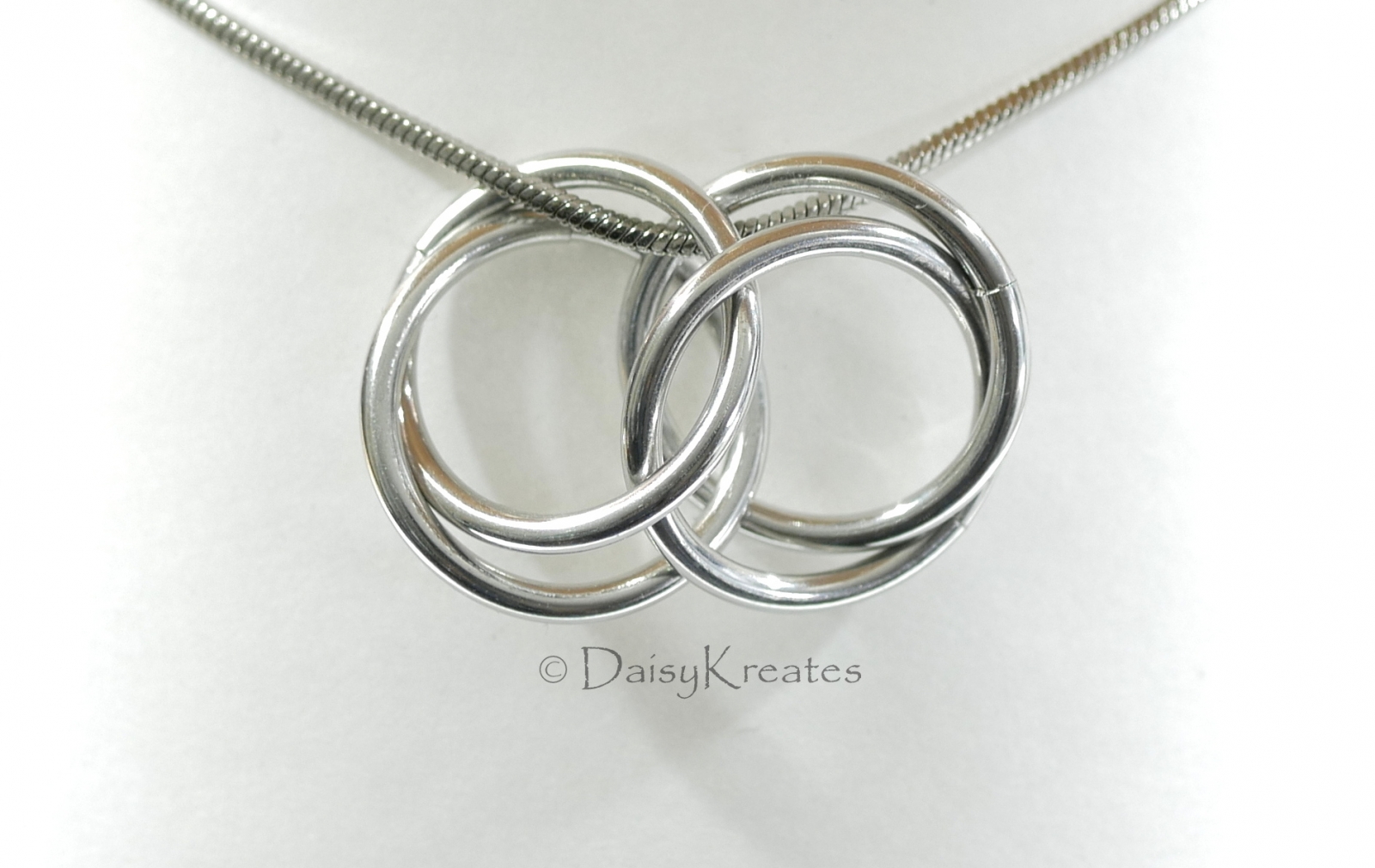 Last week was lots of excitements for me, one of which is the return of Capt. Picard (Yessssss!!) If you've seen some of my past work and blog posts, both here in my online studio and in my previous blogspot site daisykreates2.blogspot.com, you probably already know I am a die hard sci-fi fan. The long awaited return of much beloved character Jean-Luc Picard got to be Number One on my list! (Did you get that? Number One? Hahaha!! And yes, I got another post coming up totally dedicated to it :-)
Needless to say, I have to mark this event with something... and interestingly, the latest new weave that I've learned on M.A.I.L. is this fun little unit named Quadratic 2 in 1 Unit.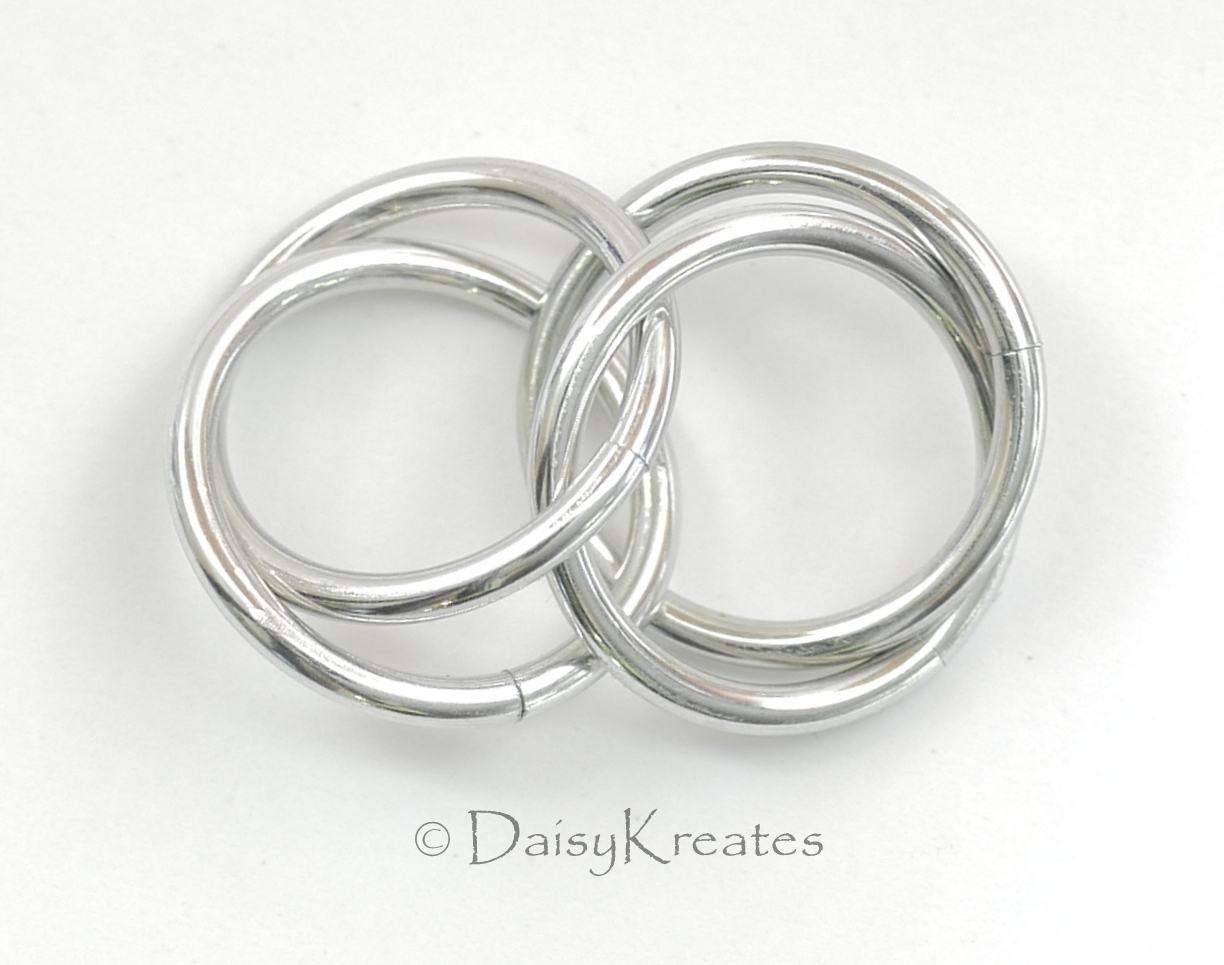 Unlike the sterling silver 2-ring Dahj/Soji necklace available in the official Trek shop, this pendant is a 4-ring handwoven chainmaille pendant that actually is perfect for a single neck chain to thread thru without any bail, how cool is that?!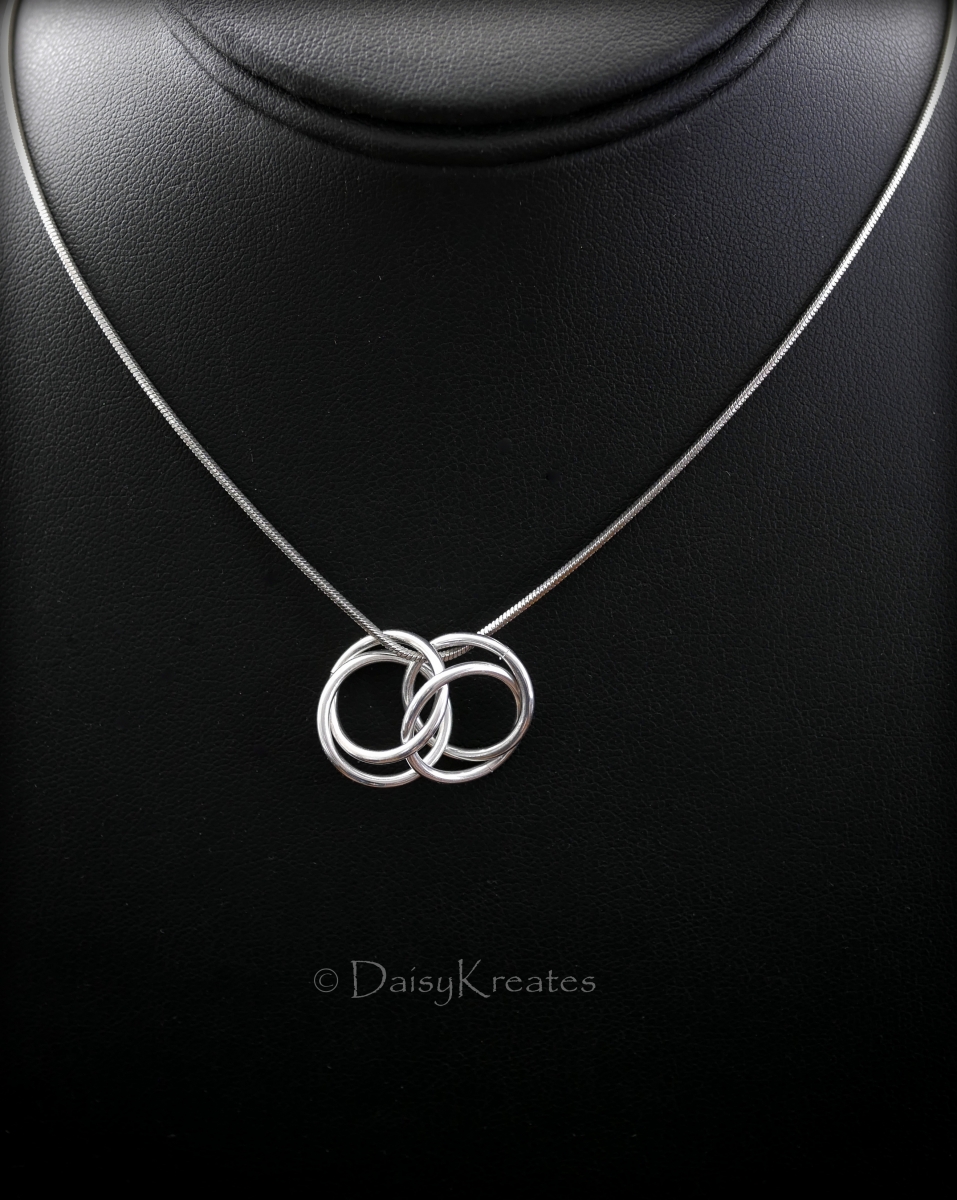 Can't wait till the next episode!!