Ruby Red Sangria Y Necklace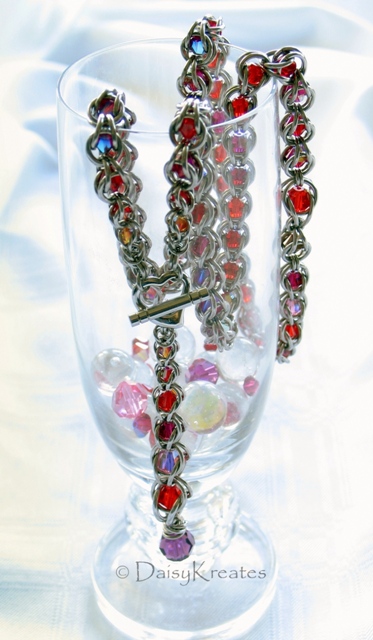 A solid statement necklace that also blends comfortably on any work day with business attire or casual!
Woven with all stainless steel rings, capturing all shades of red Swarovski bicone beads, each free floating in its 4-ring chamber, making this necklace not only shimmering in the ombre sangria glow, but also flexible and smooth to the touch.
This hefty enough necklace is custom designed for its colors and length. The main necklace portion is 24 inches, plenty to go overhead without opening and closing a clasp. The optional 3 1/2-inch pendant hangs off a toggle bar for attaching to the heart shape ring in the necklace.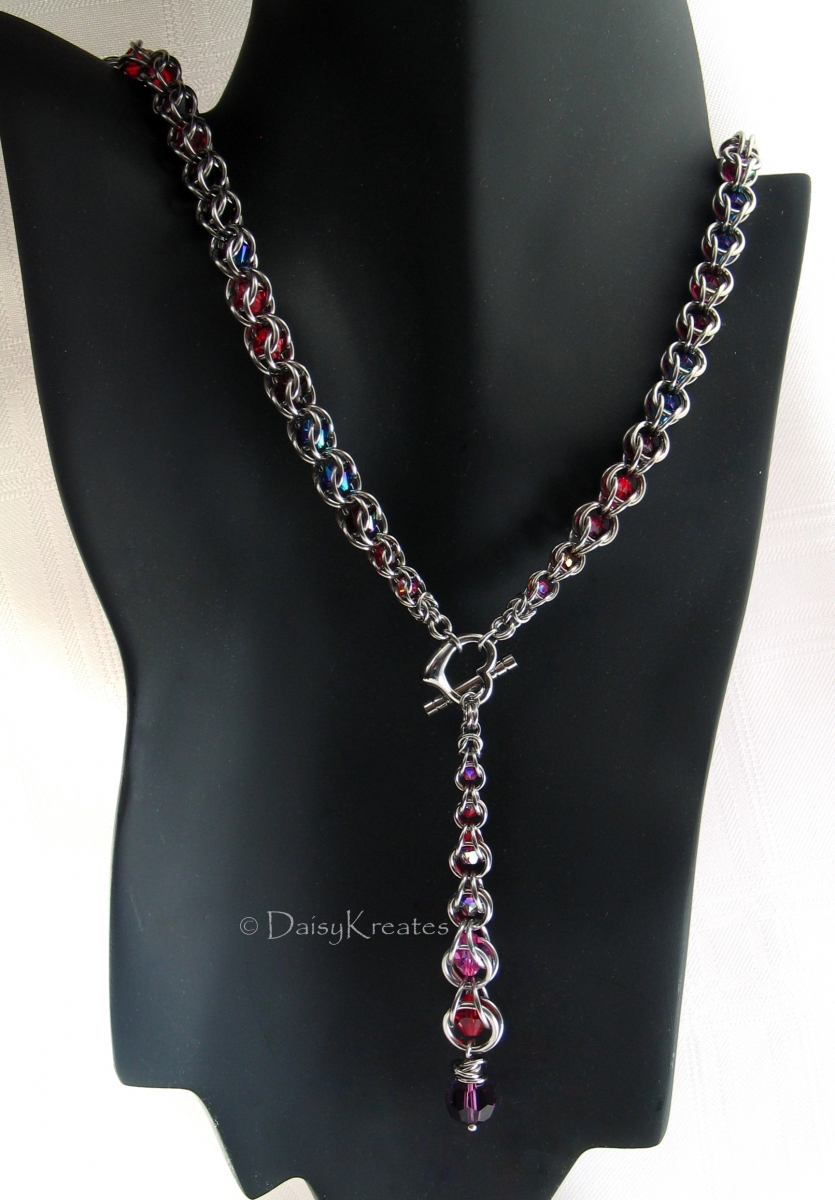 I love options! For as much as I was happy working on this necklace thru the umpteen hours, the forever noncommittal part of me falls for all things optional/convertible. For example, the pendant can be easily removed letting the necklace be its own star.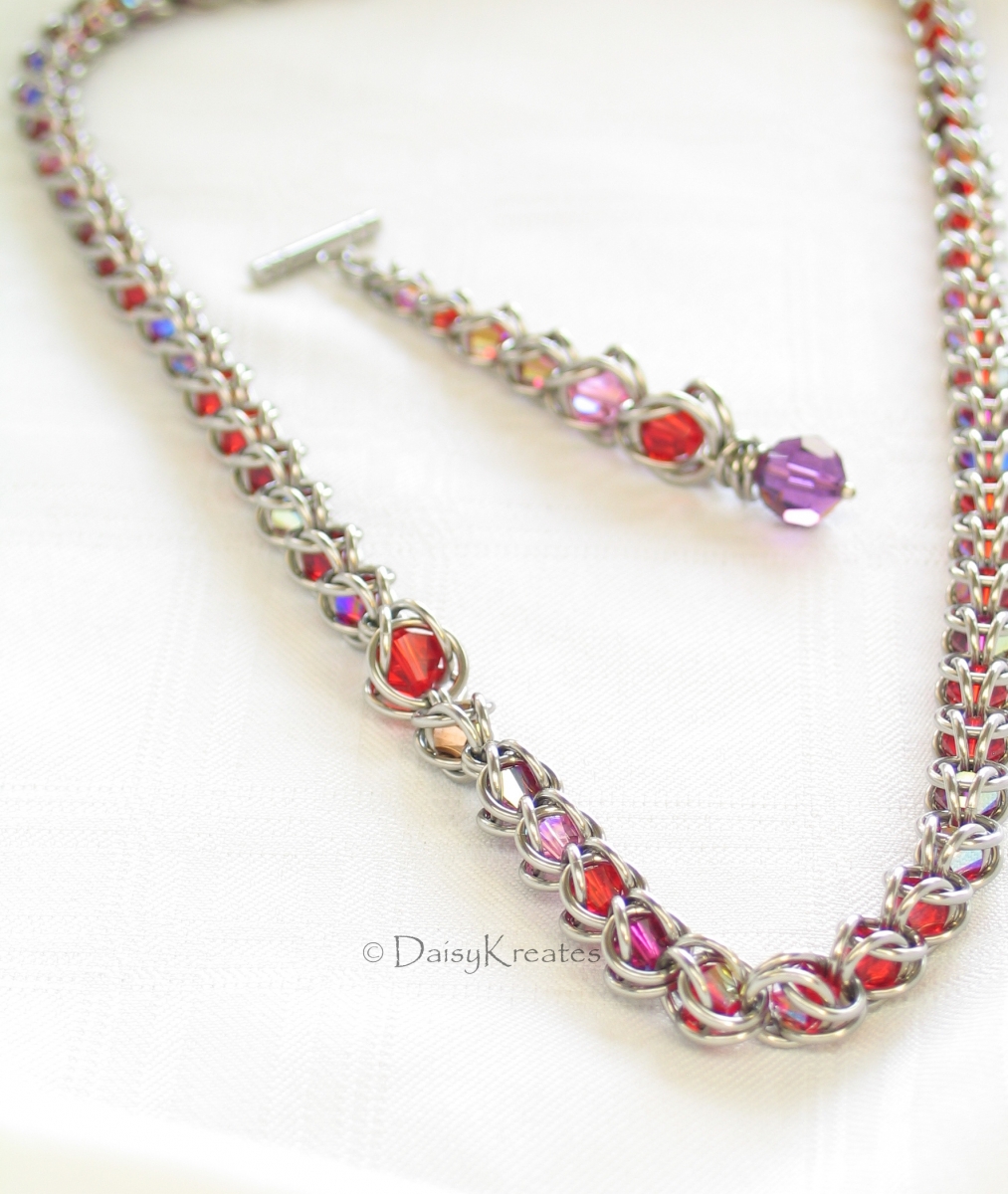 Wearing just the necklace, with the heart ring in front, back, or on the side, echoing the bigger red crystal on the opposite end, gives tons of options; there is no wrong way to show it off!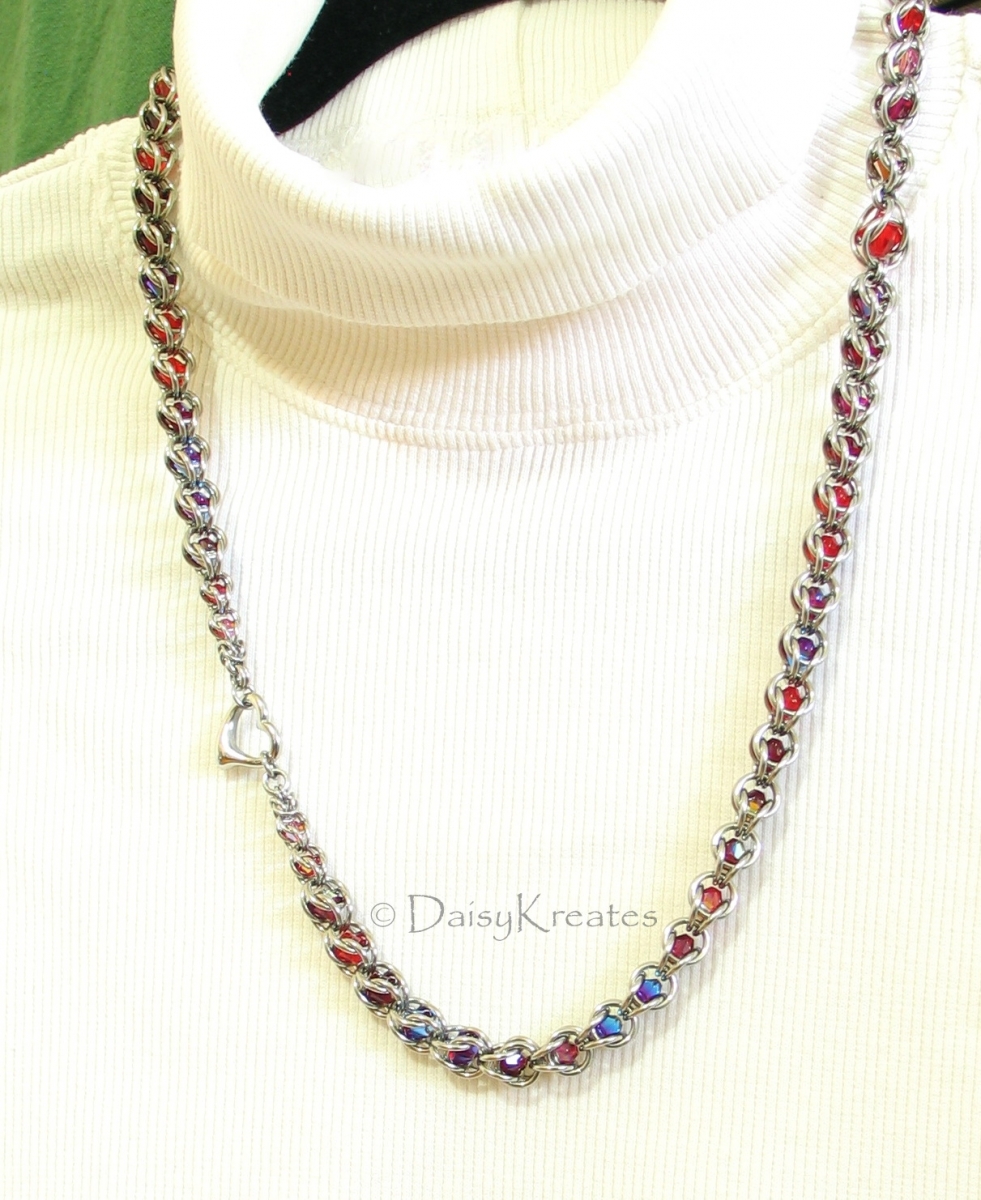 Oh, did I mention options? :-)